With a name like Gentlemen of The Road, you would expect this this band are nothing less than worthy travellers of the road; caught within the lust for adventure and packed with the musical stories to tell the tales. Yes, these young chaps provide an upbeat twist upon the party which seldom other bands can quite perform. Splitting the performance down the middle into two 60 minute sections, the first half comprises of a stripped back, Mumford and Sons styled set - get your banjos, beards and waistcoats at the ready as party gets warmed up.
The quartet then provide another hour long set that spans the likes of George Ezra, Arctic Monkeys and The Beatles; the type that can rock any affair and provide another dimension to the Gentlemen of the Road setlist. It's a unique experience with these boys and certainly not a group to pass up on, their experience of playing everything from weddings, to function events and birthday parties means they are one of the best in business.
Gentlemen Of The Road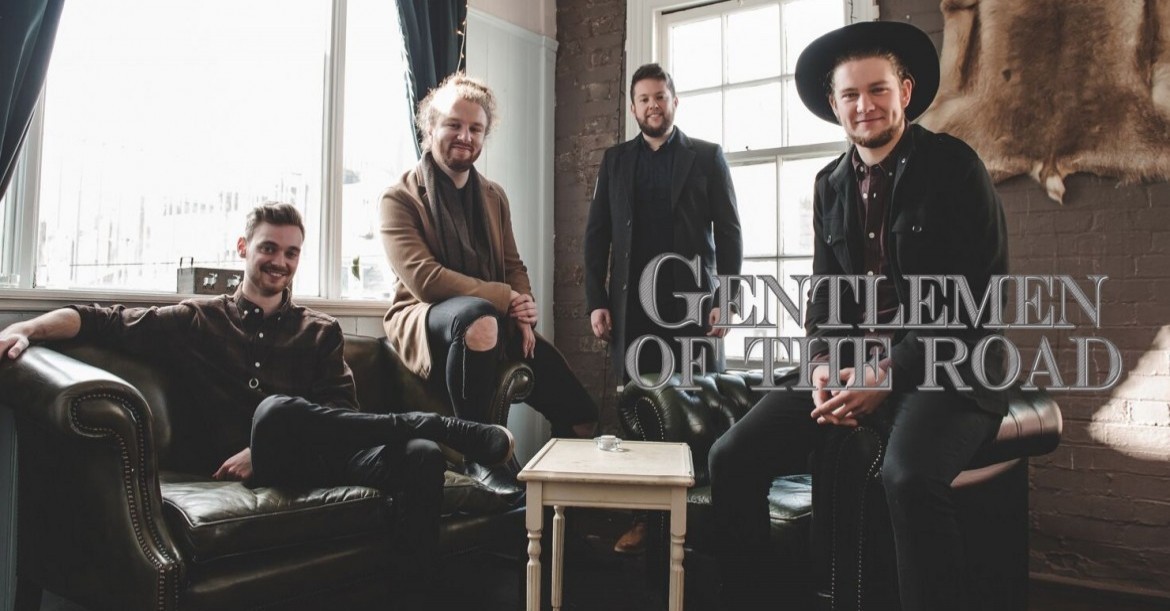 With Gentleman Of The Road, the first hour is a fun acoustic set which warms people up nicely. If you're thinking the acoustic set is stripped back and dull then think again, these guys make it like a good old hoedown. Gentlemen Of The Road will then come back on for the second hour and play all of the rock and pop classics you and your guests will want to hear! It's so much fun to have a variety of styles and crowds love it. Because Gentlemen Of The Road aim to be a versatile band they'll also do a more standard format of 2 x 60 minute electric sets to keep the crowd entertained.
With a set list that includes songs laid back sounds and dance floor fillers, from artists such as George Ezra, Mumford & Sons, Avicii, The Killers, Kings Of Leon, The Beatles, Arctic Monkeys and many more, you're guaranteed a great night of live music.
Wish we could leave 10 stars! GOTR were the best band we've ever seen and heard at any wedding or event - all of our guests thought so too!! Loads of our guests commented on how amazing they were and said it was just like being at a concert. They got every single guest up dancing, even the people who 'never' dance at weddings and the atmosphere they created was just perfect. They got all the song choices spot on for our crowd and it felt to us like each of the guys were part of the wedding party! Can not recommend them highly enough, you will not regret having them play at your event! We're trying to think on an excuse for a party so we can hire them again!!!